Game of Thrones: l'attore di Hodor pubblica il suo copione
Dopo la strage e i pianti che Hodor ci ha provocato dopo il quinto episodio di Game of Thrones, l'attore che lo interpreta Kristian Nairn ha pubblicato su Twitter la foto del suo copione: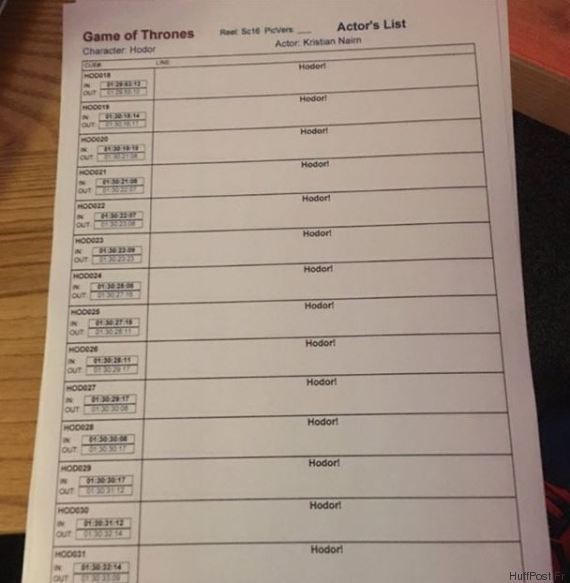 La foto ha fatto scatenare il web per l'ironia e la meraviglia della foto, che però è stata dopo poco cancellata in qaunto si potevano vedere dei dialoghi degli altri personaggi.
Hold the door. Ho..dor.
Adoro